Mission
Creative Care & Wellness Center provides creative health care alternatives to those seeking natural, effective, and gentle approaches to health and wellness. At CCWC, disease is understood to be "dis-ease," or a lack of ease in maintaining homeostasis, or balance. We believe that healthcare modalities exist on a spectrum ranging from least invasive (vitamins and supplements) to most invasive (surgery). Every individual selects a health care modality that best serves the level of imbalance experienced. We serve clients searching for non-invasive modalities practiced inside a creative and supportive setting.
Vision
Our highest goal is to educate every client to become a knowledgeable and independent seeker of health. We believe health to be the product of five basic wellness tenets: energetic balance, nutritionally dense food, spiritual practice, physical movement, and creative expression.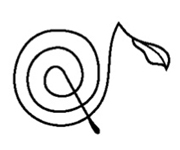 CCWC is home to a variety of practitioners offering therapeutic modalities and educational workshops that awaken these tenets for you!
Our Symbol
Our copyrighted symbol represents balance of knowledge through education (the seed), spiritual and mental energy through assimilation (the spiral), the unique manifestation of our physical bodies (the leaf), and the expression of our life purpose (the general shape of the musical note).
In the words of Martha Graham, 
 
"There is a vitality,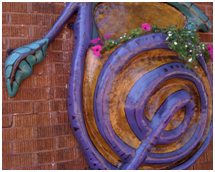 a life force, an energy, a quickening that is translated through you into action, and because there is only one of you in all time, this expression is unique. And if you block it, it will never exist through any other medium and will be lost."
The musical "del segno" symbol that you will see on the building exterior when your visit our center literally means "from the sign". We believe that the symbols in music have clear applications in life. In music, the Del Segno sign requires the performer to look for the symbol and replay the music. In life, this translates into recognizing the signs around you that prompt you to redesign your state of balance and search for health. Look for the sign in your life – be it exhaustion in your current state, disappointment in your current path, or a lack of desire for your current place.
Artistic Synergy
CCWC supports the synergistic relationship between wellness and the expressive arts through its on site music studio. J.S. Cable Music Studio is home to Music for LIFE®, including Music for Wellness programs, private music lessons on a variety of instruments, group music experiences, and visual art classes.
Services Include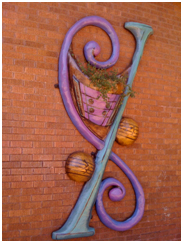 Body Composition & Weight Loss
CEASE Therapy
Classical Homeopathy
MELT Method®
Music for LIFE®
Naturopathic Nutrition & Supplements Counseling
Physical Therapy
Sound Therapy
Therapeutic Yoga
Yoga & Hula Hooping
Yoga for Singers
Video Clip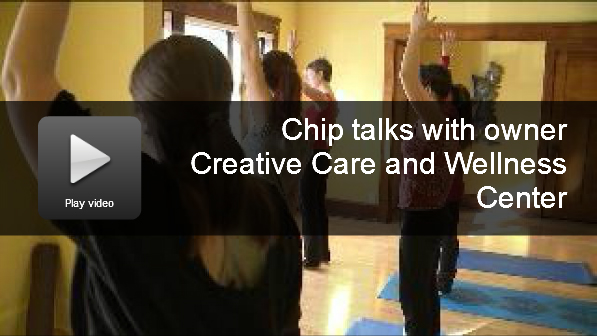 Click here to view Fox6 News live broadcast and visit to Creative Care & Wellness Center as shown on Real Milwaukee!